Guradians Vol. 2 is out ! and it's gonna sell a lot of records ! Or just make more people listen to some great songs ! loved the teaser poster in which they all look like a punk group esp. due to Michael Rooker (Tandu)'s electric mohawk ! actually I think it's a riff on the Ramones cover of Rocket to Russia !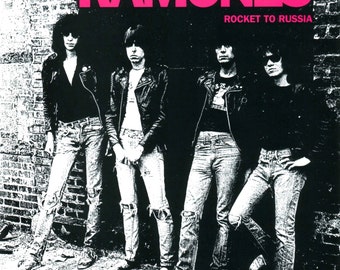 The film itself is funnier and more emotional than the 1st one (though overlong) and has the ELO song "Mr. Blue Sky" as the 1st one was supposed to have "living Thing". I'm glad Jeff Lyne is getting more consideration, after American Hustle where he actually had also original songs...then Sweet and Fleetwood Mac, Cheap Trick (more of a rocking approech) a and a very touchy Father and Son -Cat before he was Yusuf...better choice of songs than the
1st one
!!! Baby Groot dances exquisetly and Kurt Russell is great as EGO ! To be seen on the Big screen (IMAX if possible) ! We Are Groot !!!
00:00
1. Electric Light Orchestra - Mr Blue Sky
05:08
2. Sweet - Fox On The Run
08:39
3. Aliotta Haynes Jeremiah - Lake Shore Drive
12:30
4. Fleetwood Mac - The Chain
17:00
5. Sam Cooke - Bring It On Home To Me
19:46
6. Glen Campbell - Southern Nights
22:49
7. George Harrison - My Sweet Lord
27:28
8. Looking Glass - Brandi
30:39
9. Jay & The Americans - Come A Little Bit Closer
33:25
10. Silver - Wham Bam Shang-A-Lang
36:59
11. Cheap Trick - Surrender
41:11
12. Cat Stevens - Father and Son
44:53
13. Flash Light - Parliament
50:41
14. The Sneepers - Guardians Inferno ft. David Hasselhoff